Simply Be – Relaxed and open
---
The Valley Retreat is a space to discover simplcity.
Set in a beautiful and unique location The Valley Retreat offers an opportuntiy for profound change.
The Valley Retreat is the brain child of Rob Dowling.
After more than 25 years of practice, including many years spent as as monk, The Valley Retreat was born from a deep seated passion to create a space dedicated to teaching meditation.
The Valley Retreat's sole aim is to pass on the wisdom experienced from the ancient traditions which have transformed his life.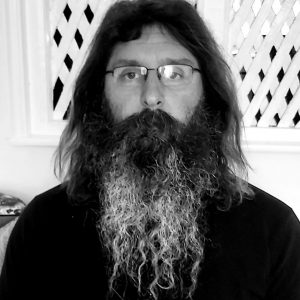 From a very young age Rob found life confusing. 'Where are all the happy people'. 'In the lands of milk and honey why is there so much suffering, so much discontent'. 'When we have so much why are there so many problems'.

Such enquiries led to an interest in 'spirituality'. A fascination in older non-materialistic and magical ways of being. But it was not until his first trip to Thailand that he experienced first hand the possibility and reality of a new way of life. Living in the jungle of Koh Phagnan and visiting buddhist temples life took on new meaning and oppoortunity.
What followed were many journeys to South-East Asia and India. Without doubt the years spent in India were the most profound spiritually. Living as a monk within the Vaishnava tradition, travelling with and amongst  wandering Sadhu's of Shaivite traditions and sitting with Tibetan Lamas in mountain retreats Rob had the opportunity to learn from many great masters the practices of meditation and yoga.
However, perhaps the greatest and most humbling teacher was a devastating anxiety disorder which surfaced on his return to the UK after living in cave retreat in India. This extensive daily experience of panic and anxiety led to chronic fear and ultimately the lonliness and isolation of depression. Following failed and confusing treatment within the health and mental health system Rob found solace and understanding in the teachings of Buddhism.  Rob has experienced for himself that the source of contentment and peace of mind is not to be found outside but rather from a deeper source within.
It is now Rob's desire to help others with his extensive knowledge and life experience. Rob now dedicates his time to help people of all ages who are interested to develop the skills to help themselves through mindfulness and meditation.